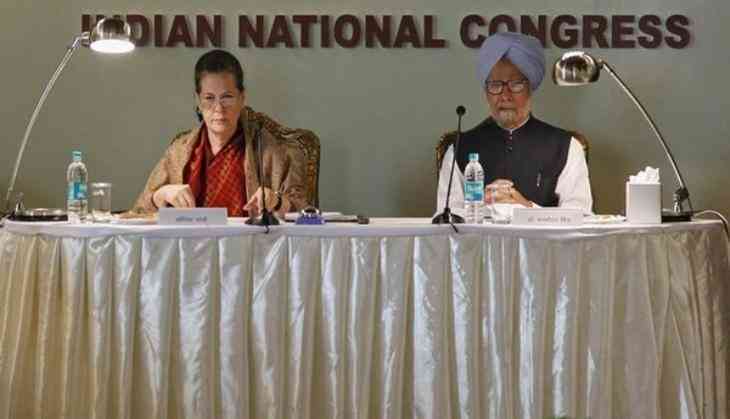 In the wake of the prolonged unrest in the Valley, the Congress on 20 may held a meeting on its first policy planning on Kashmir.
The meeting of the policy planning group constituted by Congress president Sonia Gandhi, is led by former prime minister Manmohan Singh.
The meeting is currently underway at Manmohan Singh's residence.
Jammu and Kashmir Congress Parliamentary Affairs Committee's (PCC) Ghulam Ahmad Mir also attended the meet.
Meanwhile, the Centre put forward a very bold opinion in front of the Supreme Court last month of not talking to the separatist leaders, who demand 'azaadi' (freedom).
Attorney General Mukul Rohatgi, top law officer representing the Centre, made this statement while the apex court was hearing a petition filed by Jammu and Kashmir High Court Bar Association (JKHCBA) to take to various stakeholders and consider their opinion in connection with the plea against the use of pellet guns in the state.
According to reports, post the recent arrest of two ISI operatives in India, it has come to light that separatists in Jammu and Kashmir area have been getting a constant flow of funds - to the tune of Rs 70 lakh - from Pakistan's ISI over the past few months.
Slew of documents that have been accessed cite that the nexus between Pakistan and the separatist leaders is responsible for instigating the youth to conduct violent acts in the conflict-ridden state of Jammu and Kashmir.
Kashmir has been broiling since the slaying of Hizbul Mujahideen commander Burhan Wani by the Armed Forces last year.
-ANI