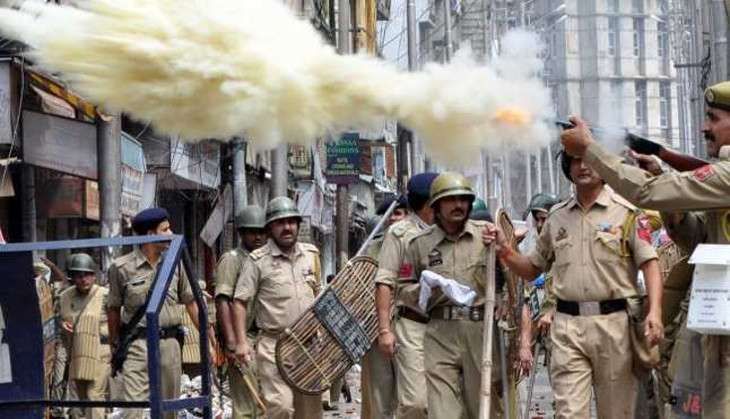 The violence in Kashmir, that began on the day Hizbul Mujahideen militant Burhan Wani was killed, doesn't seem to end. Now, another worrying situation has arisen for police officials in the Valley as both Separatists forces and locals are holding them responsible for the deaths caused by the turmoil.
Police officials are being threatened with dire consequences. According to an Indian Express report, the Hurriyat Conference has named a police officer for intentionally firing pellets on protesters. The Conference also labelled the officer a butcher and criminal.
The Separatists have also warned the officer that they cannot help if people decide to take "action" against him.
Following the pellet firing, the Conference named an officer and said in a statement,"Without provocation, pellets were fired, in which at least seven women sustained pellet injuries to their private parts and several others got injured. This criminal and butcher is warned that it is high time rogues and killers like him are brought to book. We cannot stop people if they decide to tackle directly."
In Sopore, people have scribbled a graffiti as a warning to superintendent of police Harmeet Singh after a civilian was killed and more than 140 injured in the clashes.