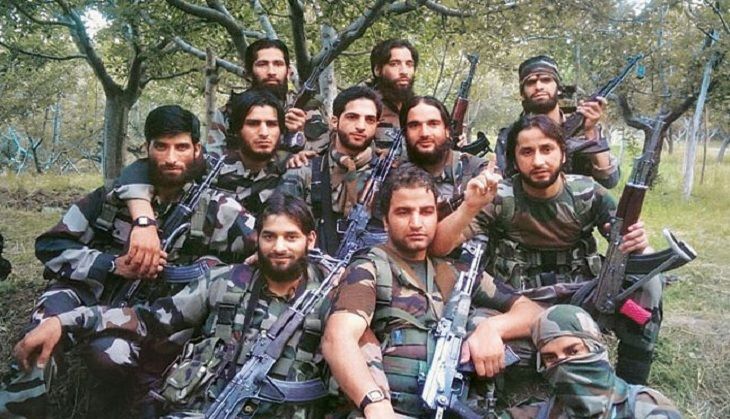 The Army on Saturday apprehended a close associate of the Hizbul Mujahideen's commander Burhan Muzaffar Wani at a check-post manned jointly with the police in Pulwama, south Kashmir.
The arrest by the 55 Rashtriya Rifles of Tariq Ahmad Pandit is a blow to 21-year-old Wani who has lost several key members of his group over the past few months.
Pandit, 25, was one of 11 militants who posed with Kalashnikovs for a photograph that went viral. He had joined the Hizbul a few months before he appeared in that photograph, according to The Indian Express.
He had left home last March to join the group, along with policeman-turned-militant Naseer Ahmad Pandit, Aafaq Ahmad Bhat and Bilal Ahmad Bhat, all of whom were killed in separate encounters.
In a statement, the Army said: "In a major blow to the HM outfit, Tariq Pandit, a close aide of Burhan Wani, was apprehended by Army in a well coordinated swift operation today on Newa-Pinglana road of Pulwama... He was apprehended by the team of Rashtriya Rifles battalion. A 9 mm pistol, two Chinese grenades and other war-like stores were recovered from him."
A counter-insurgency official said: "He (Tariq) was motivated by Naseer to join militant ranks.He was active in parts of Pulwama and Shopian district."
According to records, Tariq had been involved in killing policemen in Shopian and a village head in Pulwama.