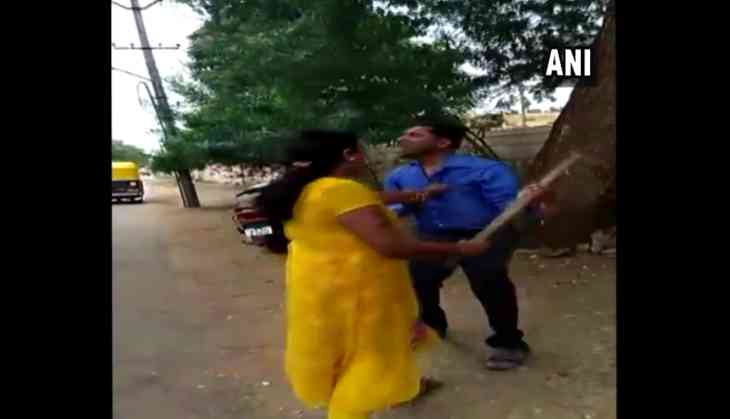 In a viral video on social media, a woman can be seen beating up a man black and blue with her slipper to a stick. The video has been shared widely across the internet. As per reports the video is of Karnataka on which the woman thrashes the man.

The reason why the woman is beating the man is, he asked her for sexual favours. As per reports, the man is a banker who asked her for sexual savour to approve her loan. The man has been identified as Devaiya, is a bank manager at DHFL loan agency in Karnataka's Davangere.
The woman who beat up Devaiyya had reportedly applied for a loan of ₹2 lakh. This incident took place on 15 October, Monday.
Watch video:
#WATCH Woman in Karnataka's Davanagere thrashes a bank manager for allegedly asking sexual favours to approve her loan (15 October) pic.twitter.com/IiiKbiEgZ9

— ANI (@ANI) October 16, 2018
Nowadays women are coming forward and keeping their horror they have been through in the past due to anyone on social media under #MeToo movement. This big step of women has took off the mask on the face of several men in different profession. This woman did not kept silent on the matter unlike others, and reacted sportingly.
Also read: Senior leader Azam Khan might quit SP; may join Shivpal Yadav's Samajwadi Secular Morcha ahead of assembly polls