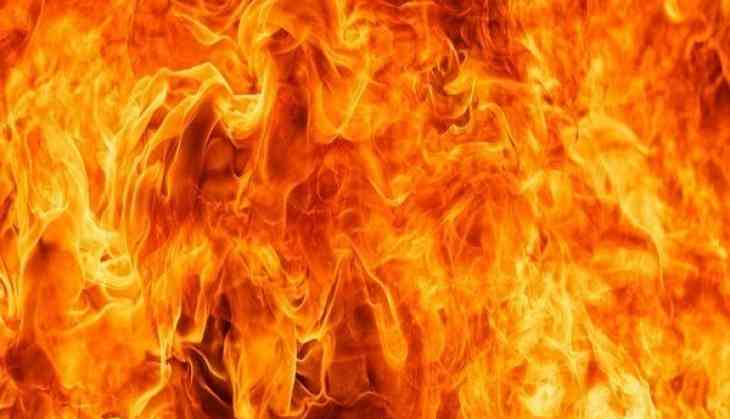 After the terror attack on security personnel in Jammu and Kashmir's Pulwama, the situation across the country has been tensed as people are coming out on street in a protest against the attack. However, some have a different point of view for Pakistan. Similarly, a teacher in Karnataka allegedly praised Pakistan post Pulwama attack. Following which angry locals set her house ablaze on Saturday.
According to a tweet by ANI, the teacher, who lives in Kadabi Shivapur village in Karnataka's Belagavi, was arrested and has been sent to judicial custody for allegedly posting an objectionable post on social media.
According to the report, the police have filed a case under section 121 A, 153 & 153 A of IPC. Police said that some villagers angry over comment on Pulwama attack tried to set her house on fire but the situation was brought under control.
This incident comes days after the deadly terror attack in which over 40 CRPF personnel martyred. On 14 February, a Pakistan based JeM carried a suicide car bomber attack on security personnel convoy.
Terrorist rammed an SUV car laden with explosives over 350 kg into a CPRF convoy on Srinagar-Jammu national highway.
Over 50 countries have come out in support of India and condemned the dastardly terror attack. Immediately after Pulwama incident, India withdrew Most Favoured Nation (MFN) status from Pakistan and increased the import duty from Pakistan to 200 per cent.
Also read: Earthquake in J&K: Tremors of magnitude 4.2 felt on Monday, no casualties reported