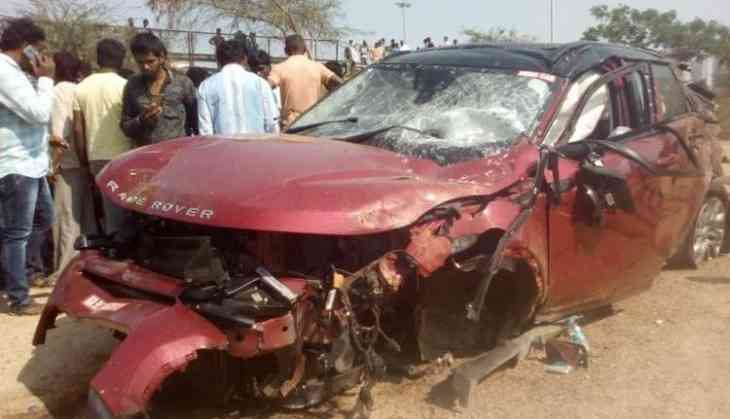 In a shocking incident, a 31-yr-old Bengaluru-based businessman died after he met with an accident during a luxury SUV test drive. Sagar J Rao had gone to test drive a Range Rover Evoque car from a Roopena Agrahara showroom. During the test drive, the car met with a deadly accident.
According to the report, the incident took place at the Nayandhalli toll gate on Nice Road. Notable, Nice Road is a private tolled road, one of the most accident-prone zones in the city.
The SUV car was travelling at a very high speed and hit the divider in the middle of the road, toppled and fell into a 10-metre deep ditch, police quoted saying by The News Minute.
Sagar died on the way to the hospital. His wife Sandhya, 28, has injured her spine. Sagar's son Samarth (6), their family friend and Sagar's business partner Goutham (30), as well as the representative from the car company, Shivakumar, were also present in the car and got injured in the accident.
"We have been told by Mr Shivakumar that Mr Goutham was driving the car, not Mr Sagar. Going by the initial impact on the vehicle, it seems that it was a case of overspeeding. The injured are still getting treatment," Deputy Commissioner of Police Bengaluru Traffic West Soumyalatha SK told TNM.
"We are investigating and obviously we will book the accused as per law in due course of time," she added.
However, the injured are stable and are being treated in private hospitals. Sagar's body was taken to Victoria Hospital for post mortem. A case has been registered at Byatarayanapura Traffic Police Station.
The Range Rover car costs over Rs 50 lakh and can accelerate from 0-100 km per hour in 8.5 seconds, according to automobile reviews.
Also reaD: Rishikesh: Horrifying! 12-year-old brutally beaten to death by students over biscuits; what school did to hide murder is shocking!