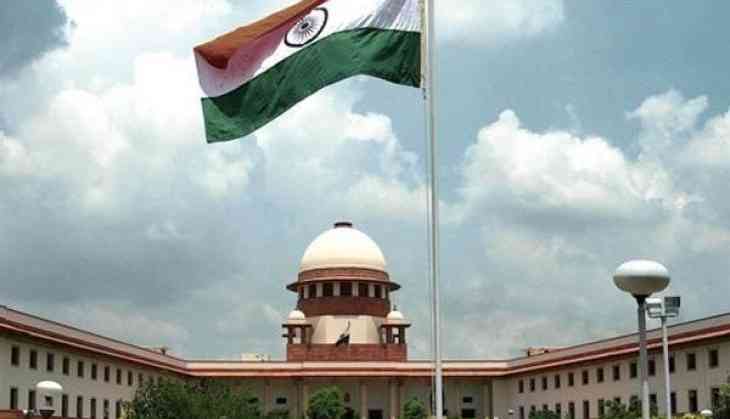 Amid political turmoil in Karnataka, Supreme Court Judge Justice Arjan Kumar Sikri opined that a floor test would be 'the best option'.

Furthermore, the apex court observed that since Karnataka Chief Minister B.S. Yeddyurappa has claimed support and the Bharatiya Janata Party (BJP) is the single largest party; there could be two probabilities- to test the decision of Karnataka Governor Vajubhai R. Vala or to conduct a floor test on Saturday. "It is just a number game; one who enjoys the majority should be invited to form the government," it added.
Meanwhile, the lawyer for the Congress- Janata Dal (Secular) alliance, Abhishek Manu Singhvi, submitted to the Supreme Court that they are ready for a floor test tomorrow.
Singhvi also sought proper security for the Congress-JD(S) MLAs, in case the floor test is conducted.
The top court on Friday began hearing the petition filed by the Congress and JD(S) challenging the decision of Governor Vala to invite the BJP to form the government in the state.
Former Attorney General Mukul Rohatgi, who is appearing on behalf of the BJP, handed over two letters of the BJP to the Court, and argued that B.S Yeddyurappa, who was elected as the leader of the largest party, has the support of necessary number of MLAs and is ready to prove it in a floor test in the House.
Furthermore, Rohatgi claimed that the BJP was in possession of certain information that many MLAs from other parties had not given any kind of written support to the Congress-JD(S) alliance.
The elections in Karnataka witnessed a lot of to-and-fro allegations filled with jibes between Prime Minister Narendra Modi and Congress President Rahul Gandhi, but the real twist came in after the results threw a hung Assembly with the BJP emerging as the single largest party by winning 104 seats, followed by Congress (78) and the JD-(S), which won 37 seats.
Despite Congress and JD-(S) forming a quick alliance and being in a strong position to form the government with enough seats together (115), Vala on Wednesday went on invite the BJP to form the new government, which led to the Congress filing a plea in the Supreme Court, which led to a rare midnight hearing by the three-judge bench of justice A.K. Sikri, justice S.A. Bobde and justice Ashok Bhushan.
However, the court refused to stay the oath-taking ceremony, following which Yeddyurappa was sworn in as the 23rd chief minister of Karnataka on Thursday morning.

While the BJP has managed 105 MLAs (including one Independent seat), they are still short of the halfway mark of 112 by seven MLAs and have been given 15 days to prove their majority in the Karnataka assembly by the Supreme Court.
(ANI)