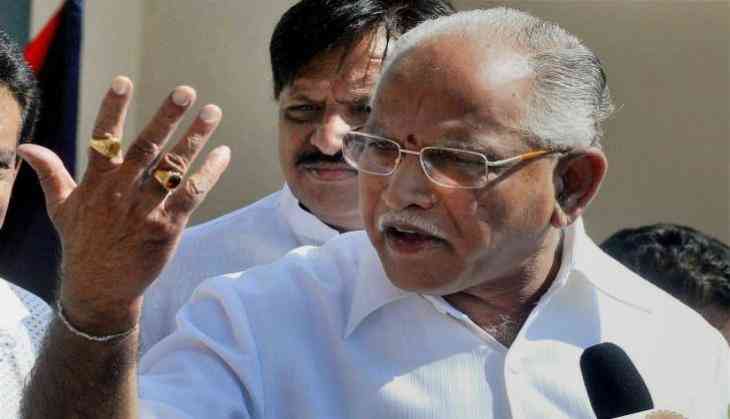 BS Yeddyurappa, Karnataka BJP president on Sunday took U-turn and admitted of meeting JD(S) MLA Naganagouda Kandakur's son Sharanagouda Kandakur. Yeddyurappa, who earlier denied meeting Sharanagouda Kandakur, now agreed he met him on the night of February 7 and discussed the possibility of getting his father to join the BJP.
Notably, Karnataka Chief Minister H D Kumaraswamy on Friday reportedly released an audio recording of BJP's Yeddyurappa and Sharanagouda's purported conversation. In the audio recording he alleged that Yeddyurappa trying to poach the JD(S) MLA with the offer of money and a ministerial berth.
However, he had dismissed the accusation and called the audio clip s "fake" and said Kumaraswamy is an "expert in voice recording". Even Kumaraswamy said he will quit politics if the audio is proved fake and he was found to be involved in attempts to poach legislators or influence the Assembly Speaker.
However, on Sunday, speaking at the party's office in Hubbali, Yeddyurappa said: "Yes, it is true that Sharanagouda came and met me at 12.30 (am) at the circuit house in Devadurga where I was staying and we discussed some things. Karnataka Chief Minister Kumaraswamy has indulged in third grade politics by sending Sharanagouda to carry out a sting on me."
Also read: Rafale row: Ahead of the CAG report on Rafale, The Hindu exposes BJP's attempt to waive off anti-corruption law for Rafale deal