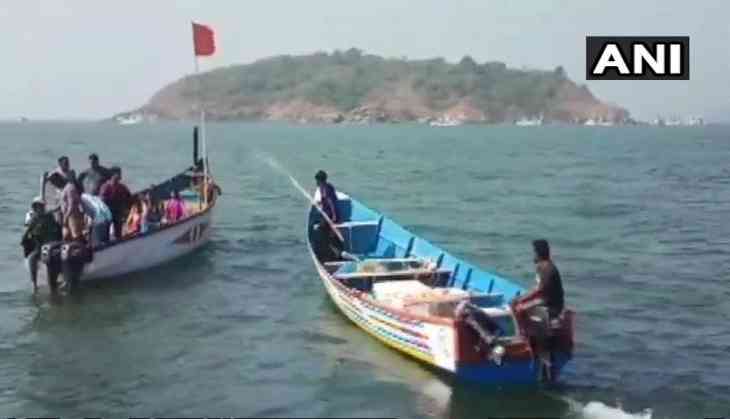 Boat capsizes in Karnataka
A boat carrying 22 people capsized early today, in which 6 people have died and several have gone missing.
The incident occurred in Karnataka's Karwar area where a boat had drowned this afternoon and the rescue operation is underway.
News agency ANI tweeted "Karnataka: 6 dead after a boat capsized near Karwar, earlier today. There were around 22 people on board. Fisherman and coastguard have found six bodies till now, while others are missing. Search operation underway."
Indian Navy has launched search operation off Karwar bridge in Kali River after reports that a ferry boat capsized with 24 persons. Navy Chetak helicopter airborne from Goa at 1705, today. Naval divers also on the way.
Also read: After denial, West Bengal govt grants permission to Amit Shah's chopper to land in Malda; CM Mamata Banerjee
Karnataka: Indian Navy launches search operation off Karwar bridge in Kali River after reports that a ferry boat capsized with 24 persons. Navy Chetak helicopter airborne from Goa at 1705, today. Naval divers also on the way. https://t.co/eNlZgXq7dr

— ANI (@ANI) January 21, 2019