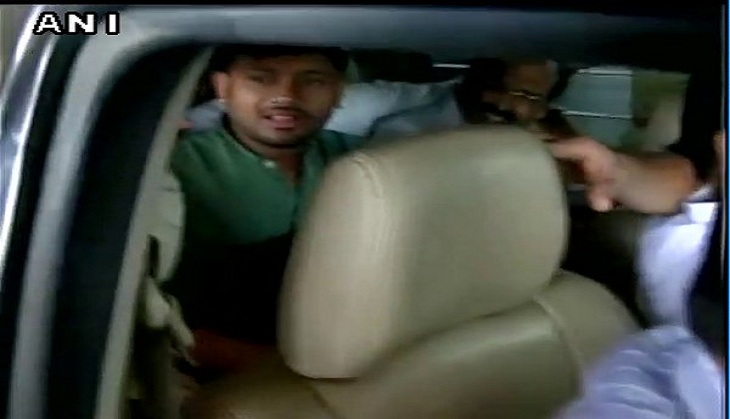 Jawaharlal Nehru Students' Union President Kanhaiya Kumar was attacked with shoes while addressing a public meet at Dhanwate College in Nagpur, on 14 April.
Several Bajrang Dal activists have been detained in connection with the event.
Kanhaiya's car was attacked by workers, allegedly from the Bajrang Dal on 13 April, when he arrived in Napgur to address a public meeting.
Kumar was in Nagpur to address a meeting organised by the Progressive Students' Youth Action Committee, in celebration of Dr BR Ambedkar's 125th birth anniversary.
His car was pelted with stones, allegedly by Bajrang Dal workers, after several right-wing organisations threatened to disrupt the meeting he was scheduled to attend. 
Police have detained five people in connection with the attack.