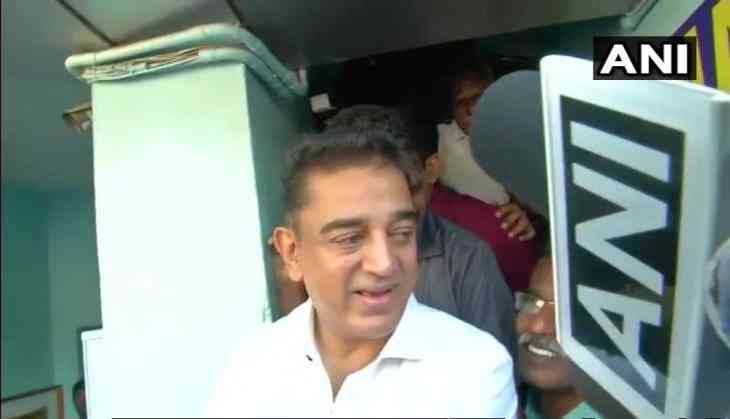 Kamal Haasan visits residence of Abdul Kalam before launch of party
Hours before launching his political party, veteran actor Kamal Haasan today visited the residence of former President APJ Abdul Kalam here, and interacted with his family members.
Haasan visited Kalam House at Rameswaram in the district, and was warmly received by the family members of the former President.
The actor briefly interacted with Kalam's non-agenarian brother Mohammed Muthumeera Lebbai Maraikkayar while being flanked by other close relatives of the former President.
The actor slightly tweaked his schedule for the day, cancelling his visit to a school, after the local administration reportedly denied him permission to visit it.
The actor is all set to take the political plunge later today, as he will unveil his party name and flag at a public meeting in Madurai.
Delhi Chief Minister and AAP supremo Arvind Kejriwal is scheduled to attend the launch event.
Haasan is also scheduled to address public meets later in the day at Manamadurai, Paramakudi and Ramanathapuram before the grand launch in the evening.
-PTI