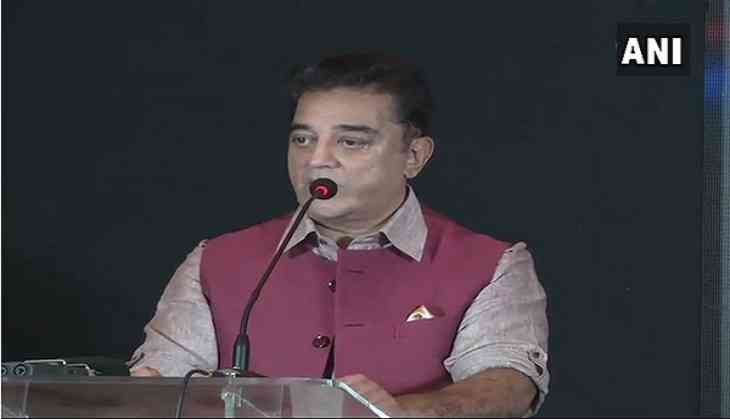 Actor Kamal Haasan on Tuesday launched a mobile app that will enable him to connect with the people.
Addressing the media on the occasion of his 63rd birthday, the actor said the app will be more of a platform for public.
"The aim would be to reach out to people with the help of this app," he said.
"This app will be a sort of a whistle-blowing platform; it will be used wherever something wrong happens. We will strive to achieve justice to those people with the help of this app," he added.
Earlier in the day, Haasan arranged medical camps to curb the spread of diseases and epidemics, and appealed to all not to link the initiative with politics.
He said, "We arranged a medical camp. I am sure the government is doing their best to arrange for water outlets and water logged areas. We had an epidemic of Dengue, which for various reasons, we pretended is not there. More people should come forward and arrange such medical camps. There is no connection of this camp with politics".
-ANI