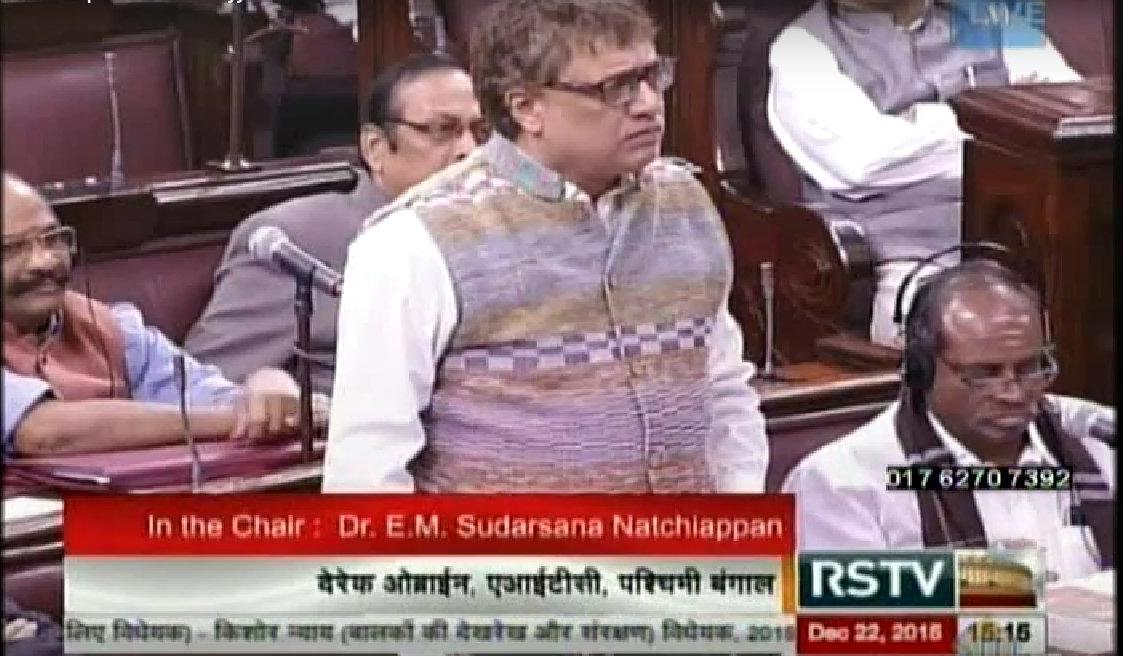 The Rajya Sabha is debating the Juvenile Justice Bill that seeks to try children between 16 and 17 years, for committing heinous crimes under adult laws.
The TMC has lent its support to the Bill calling it a 'good one'.
TMC's Derek O'Brien proposed three amendments to the Bill, including increasing the reform period from three years to seven years.
He also advocated providing not just economic support but also psychological aid to the juveniles.
He added that no law should be passed keeping in mind individual cases. He pointed out that when Nirbhaya's parents are involved, the matter only gets more emotionally charged.

Elaborating on why it is dangerous to involve one's personal feelings instead of objectively framing a good law, he cited his own example and said that had his daughter been in Nirbhaya's place, he would have wanted to shoot the rapist.
This comment sparked a commotion in the House. Other leaders said that it was inappropriate for a Member of Parliament to endorse a crime as a response to a tragedy.
You can watch his speech here: