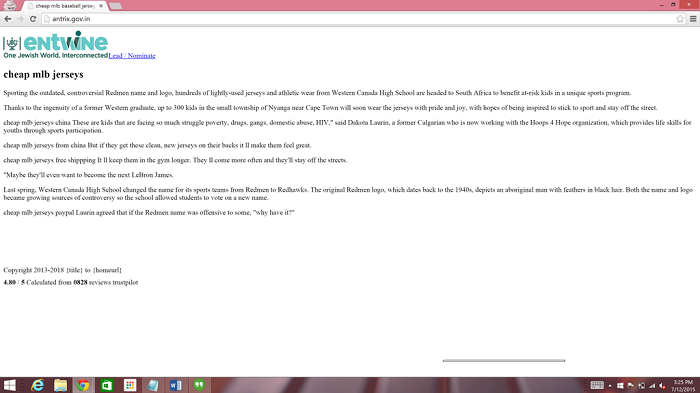 In a major cyber security breach, Antrix, the website of Indian Space Research Organisation's (ISRO) commercial arm, was hacked on the afternoon of 12 July.
The site, antrix.gov.in, which was under construction, leads to a web page to buy sporting goods, specifically Major League Baseball jerseys.
The work is believed to be that of Chinese hackers.
This comes two days after ISRO launched five of its heaviest British satellites from its Polar Satellite Launch Vehicle (PSLV) in Sriharikota, Andhra Pradesh.

ISRO has confirmed that there was a problem with the homepage.

The site has now been recovered and shows "This Site is Under Construction. Come Back Soon."

Antrix Corporation Limited is the marketing arm of ISRO for promotion and commercialisation of space products, technical consultancy services and transfer of technologies developed by the agency.