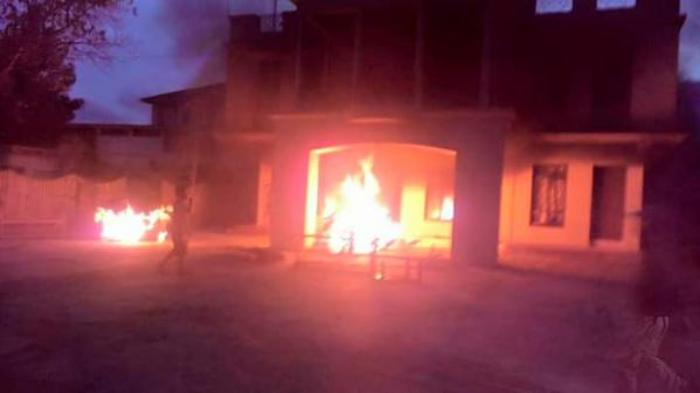 In what appears to be a case of mob violence, the residences of Manipur Health Minister, MLA of Thanlon and MLA of Singhat were burnt down.
The mob prevented police and fire engines from reaching the spot.
The violence in Churachandpur appears to be over passing of inner line permit bill, TV reports say.
https://t.co/9f7yYptTA2 TimesNow Tribals are protesting against the Bill passed by Manipur Assembly today. MLA ef. pic.twitter.com/AC8vK16ywr

— vaishali (@vaiishaliii) August 31, 2015