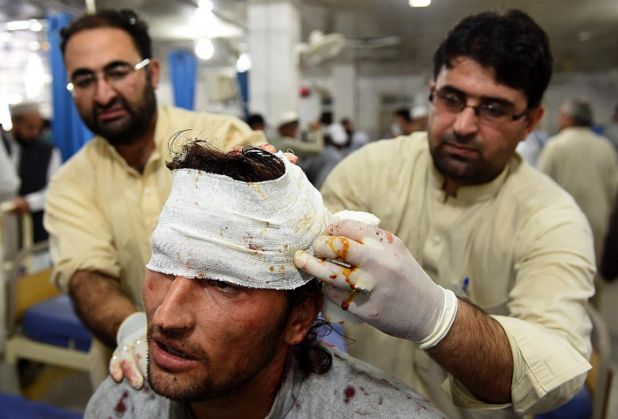 An earthquake measuring 7.5 magnitude struck the Indian subcontinent at 2:45 pm IST on Monday, 26 October. The epicentre was in the Hindukush region of Afghanistan.
According to the Reuters, at least 135 people have been killed in the aftermath of the earthquake, with 33 dead in Afghanistan and 102 in Pakistan. Thousands have been injured. Search and rescue operations are still on.
Tremours were felt in different parts of North India, including New Delhi and as far as Kolkata.
According to the US Geological Survey, the quake was 196 km (120 miles) deep and centred 82 km southeast of Feyzabad in a remote area of Afghanistan in the Hindukush mountain range.
Prime Minister Narendra Modi offered assistance to Afghanistan and Pakistan as a major earthquake struck the region with epicentre in Afghanistan.
He said he has asked for urgent assessment of the damage caused by the quake which also hit many parts of India.
"Heard about strong earthquake in Afghanistan-Pakistan region whose tremors have been felt in parts of India. I pray for everyone's safety," Modi tweeted.
"I have asked for an urgent assessment and we stand ready for assistance where required, including Afghanistan & Pakistan," the Prime Minister added.
Two army personnel were today injured when their bunker collapsed following tremors in Sopore, 55 kms from Srinagar, in north Kashmir's Baramulla district.
However, there was no immediate report of any casualty in the incident, officials said.
Earlier this year on 25 April, an earthquake of 7.8 magnitude had rocked Nepal which led to a large-scale destruction and around 9,000 people lost their lives.
-- With PTI inputs