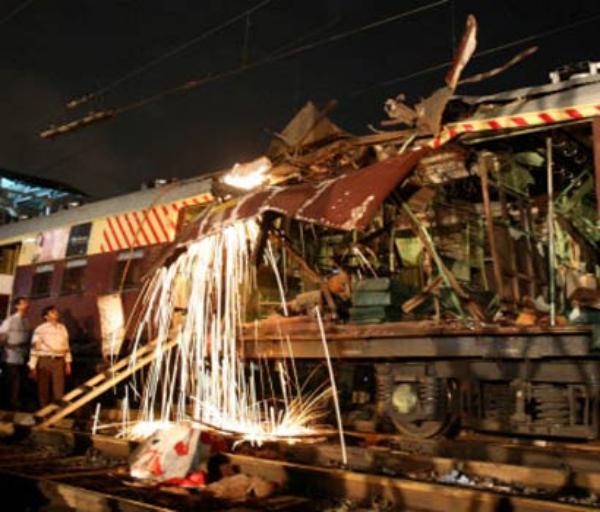 Nine years after seven RDX bombs kept in Mumbai suburban trains exploded killing 188 people, a MCOCA court in Mumbai, on 11 September, convicted 12 persons in the serial blasts case.
Delivering the verdict, the Special Maharashtra Control of Organised Crime Act (MCOCA) Judge Yatin D Shinde pronounced 12 accused as guilty while acquitting one accused Abdul Wahid Shaikh (34) in the case.
The 12 accused who were convicted today are: Kamal Ahamed Ansari (37), Tanvir Ahmed Ansari (37), Mohd Faisal Shaikh (36), Ehtesham Siddiqui (30), Mohammad Majid Shafi (32), Shaikh Alam Shaikh (41), Mohd Sajid Ansari (34), Muzzammil Shaikh (27), Soheil Mehmood Shaikh (43), Zamir Ahmad Shaikh (36), Naveed Hussain Khan (30) and Asif Khan (38).
However, Azam Chima, along with 14 others, are still absconding in the case.
Arguments for the quantum of sentence are likely to begin on Monday.
In the trial that lasted for eight years, the prosecution examined 192 witnesses, including eight Indian Police Service (IPS) and five Indian Administrative Service (IAS) officers as well as 18 doctors. The defence lawyers examined 51 witnesses and one person was called as a court witness.
The deposition made by witnesses runs into around 5,500 pages.
Seven RDX bombs had exploded in the first class coaches of Mumbai's suburban trains on July 11, 2006, killing 188 people and injuring 829.
The blast occurred within a span of 10 minutes between Khar Road-Santacruz, Bandra-Khar Road, Jogeshwari-Mahim Junction, Mira Road- Bhayander, Matunga- Mahim Junction and Borivali.
The MCOCA judge had concluded the trial on August 19 last year. The examination of witnesses resumed after two years since the Supreme Court had stayed the trial in 2008.
Before the stay, the prosecution had already examined a police officer. The Supreme Court vacated the stay on April 23, 2010.
Read More: Verdict on 7/11 Mumbai blasts is out. Here's what happened in 2006
--PTI