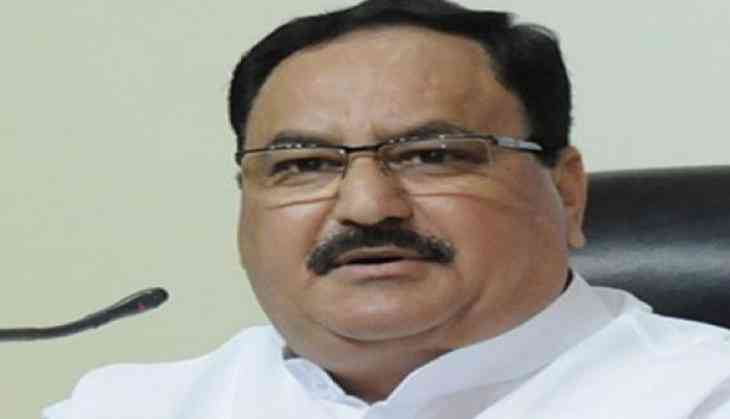 Union Health Minister JP Nadda on Monday highlighted the achievements
of the Health Ministry under the Bharatiya Janata Party government.
JP Nadda, while recounting the government's achievements, focused a large part on maternal healthcare.
He said, "Maternal mortality ratio seen a decline of 37 points, which is a big achievement in the health sector and reflects the hard work of the department. It means between 2011 and 2013, 167 per lakh live birth was our mortality ratio, which has come down by 37 points straight. If we go by this speed we will soon achieve the sustainable development goal of 70 per lakh live births by 2030. We are able to save 30 expecting mothers every day."
He also said that the government facilitated mothers with pre and post delivery treatments.
Nadda said, "Our strategic changes have brought about a huge change, in which lifecycle approach is an important aspect where we take care of the expecting mother right from the time she gets pregnant. We have provided everything from pre-delivery checkups to post-delivery checkups, and we have reaped the benefits of these."
He added that the annual maternal deaths have fallen from 44,000 in 2012 to 32,000 in 2015, which is saving of 30 mothers per day.
He said that due to strategic changes including a focus on life cycle approach and multi-sectoral approach, the country reduced its MMR by 37 points from 167 in 2011-2013 to 130 in 2014-16.
The minister added, "595 mother and child hospitals have been made, 100 added in last three-four years."
He also said, "By 2022 all sub-centres will be converted to wellness centres, but universal screening will be started. We have added check-up for tuberculosis and leprosy. By 2025 we have to eliminate Tuberculosis, and we are also working hard towards working towards the elimination of leprosy."
"In the last 14 months, Pradhan Mantri Dialysis yojana has provided 2.38 lakh people assistance for dialysis. 497 district hospitals have now been made operational," he added.
Nadda assured that the government has given total flexibility to the states to choose their health system and the government will provide the financial support.
(ANI)