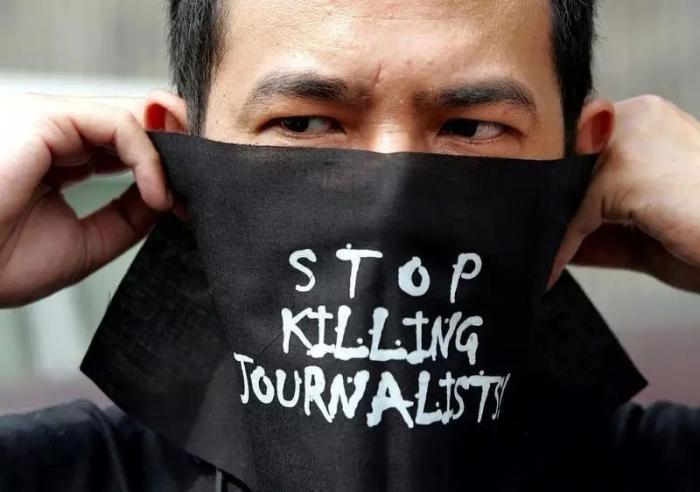 A part-time scribe working for a local Hindi daily was murdered in Baxariya locality of Faridpur on 14 August.
Read Also UP tops in number of journalists attacks
A police patrol team during wee hours of 14 August found two persons dragging a body on the Station Road when the officials intervened. While one of the men ran from the spot, police managed to catch the other accused.
Upon scrutiny, police found the body was that of a 42-year-old local scribe, Sanjay Pathak, who was working as a part-time employee with a local Hindi daily. His head had been crushed with a heavy object, police said.
SP (rural) Brijesh Srivastava said the reason behind the crime was not known immediately and the body has been sent for post-mortem. Hunt is on for the other accused and investigations are underway, he added.
-PTI