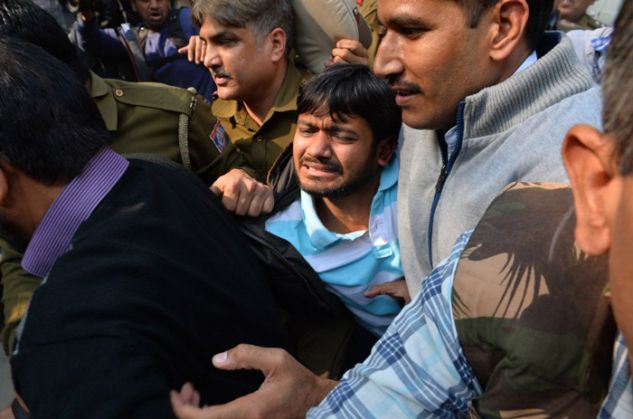 Jawaharlal Nehru University Students' Union (JNUSU) president Kanhaiya Kumar, who was arrested on 12 February for allegedly raising anti-India slogans at an event in the varsity, has moved Supreme Court for bail.
The apex court will hear the plea at 10:30 on Friday, 19 February. Kanhaiya, who has been booked under sedition charges, was attacked by a group of lawyers outside Patiala House Court on 18 February.
Senior lawyer Vrinda Grover, who filed the plea on behalf of the JNU student, said that Kumar invoked his right under Article 32 by moving to the SC for his bail. Under the Article 32, an Indian citizen can move the apex court for enforcing his fundamental rights.