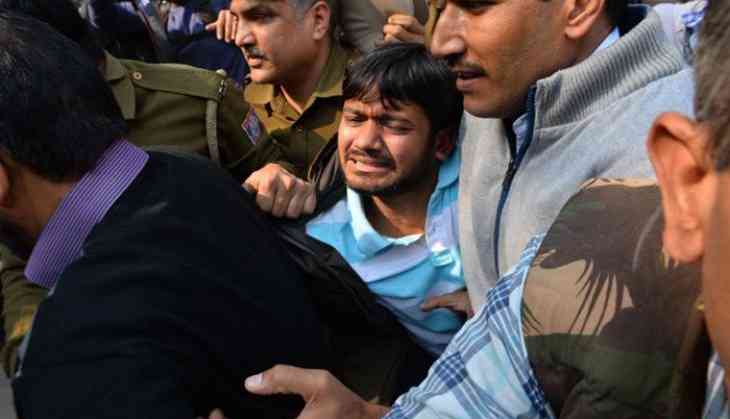 After a hue and cry over real definition of nationalism, the JNU sedition case is back in news where ex-JNUSU president Kanhaiya Kumar, Umar Khalid might be jailed as Delhi Police has filed the most awaited chargesheet.
The Jawahar Lal Nehru University, which was tagged as "anti-national" amidst the disputed event, which was called in to commemorate the death anniversary of Afzal Guru, who was hanged on account of terrorist attack on Parliament.
"The case is in stage of finalisation," said Delhi Police commissioner Amulya Patnaik said last week. He further said, "The investigation was complex as the team also had to visit other states for taking statements."
The arrest of Kanhaiya Kumar had catapulted him to the national fame and made him a recognized politician who might contest the Lok Sabha polls of 2019 on the ticket of Communist Party from Begusarai.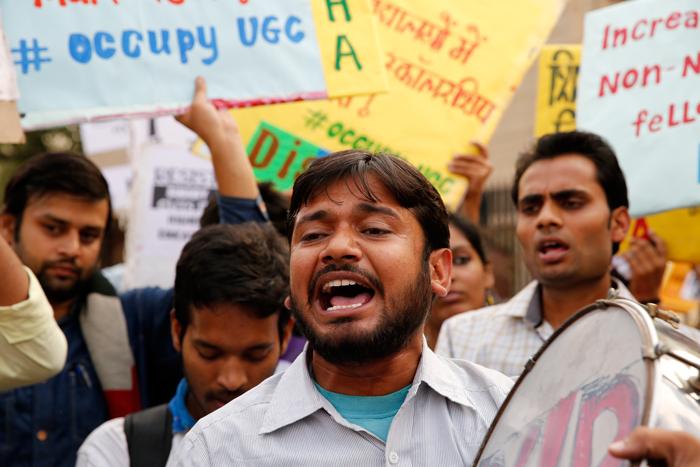 Kanhaiya Kumar
A special cell of the Delhi Police had been investigating the case and it became a national event which attracted academicians, scholars and lawyers. Although, it divided the media which had come in front of been tagged as "anti-national" and "presstitutes."
The JNU event had called in a fundamental debate of who is a nationalist, and what are the limits to the freedom of speech and expression in India.
Home Minister Rajnath Singh, and most of the members of the ruling BJP, had come to the national front after being jailed during Emergency, but still curbing voices coming out from the university premises had flabbergasted every section of society.
Also read: 'Politicians who create rift among Hindu-Muslims should be burnt alive,' says BJP ally OP Rajbhar ahead