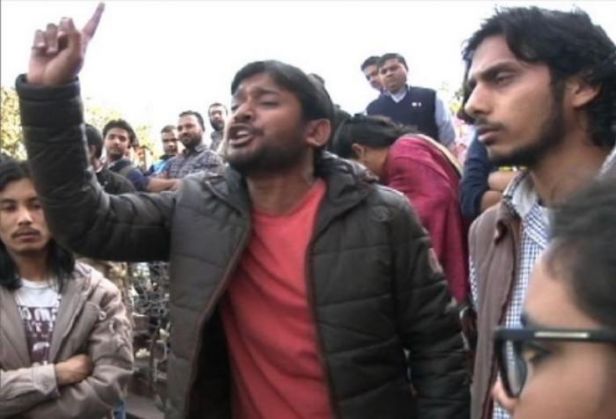 Jawaharlal Nehru University Students' Union president Kanhaiya Kumar, who is currently in judicial remand over charges of sedition, has alleged that the Delhi police did nothing to stop the mob from attacking him at the Patiala Court complex.
Kumar was assaulted by a group of people - dressed as lawyers - at the Patiala House Court complex on 17 February. The mob also thrashed the police personnel accompanying Kumar. In a video, released by CNN-IBN, the JNUSU president can be seen recounting the details of the day.
Here are a few of his allegations:
"They were abusing and beating me. And whatever they said was politically motivated".

"The attack could have been stopped but the police let it happen".

"In the courtroom, I identified the man who attacked me... But he was not arrested"

"Lawyers who were beating me, were also calling more people to join them."
The video was reportedly shot by the Supreme Court team who were reporting on the violence. The SC team slammed the police officers for their failure to provide appropriate security to Kumar.