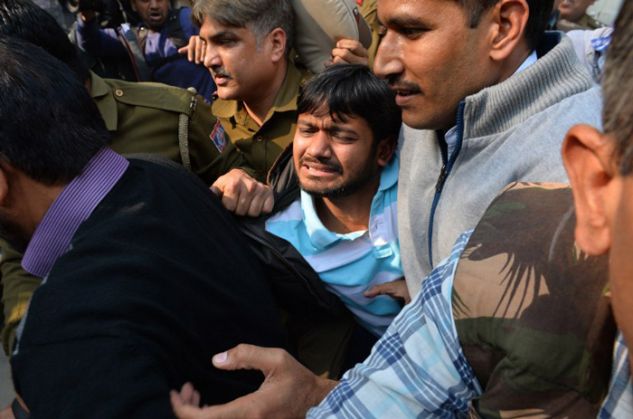 Security of Jawaharlal Nehru University Students' Union leader Kanhaiya Kumar has been increased in Tihar Jail after an intelligence report, a TV report said.
Kumar, arrested earlier this month, is facing sedition charges, could be attacked inside the prison, the report said.
The bail plea of the JNU leader will be heard by the High Court on 29 February.Meanwhile, the Congress demanded that the case Kumar should be transferred to a non-Bharatiya Janata Party (BJP) ruled state, so that the truth is revealed.
"The role of the Delhi Police in the case of Kanhaiya Kumar is shameful and unfortunate. I demand that Kanhaiya's case be transferred to Uttar Pradesh or Bihar, in a non- BJP ruled state. He will get bail, but the truth should also get revealed," Congress leader Pramod Tiwari said.