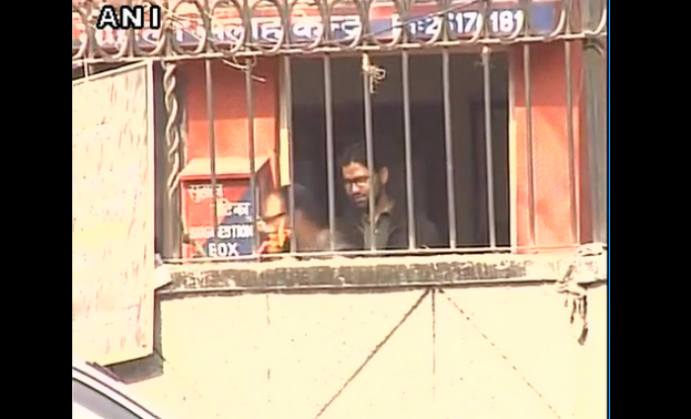 Jawaharlal Nehru University student Ashutosh Kumar - among the five students who allegedly raised anti-national slogans on 9 February was questioned by the Delhi Police on Saturday.
On 20 February, a look-out notice was issued against Umar Khalid, Anirban Bhattacharya, Rama Naga, Ashutosh Kumar and Anant Prakash.
Hindustan Times reported that Ashutosh reached the police station at 10 am. Khalid and Bhattacharya surrendered to the police and with their three-day police custody ending today, the Delhi police will produce both of them in a makeshift court room following an order by the Delhi High Court to "maintain confidentiality" during their remand proceedings.
Meanwhile, the Congress today demanded that the case of JNU Students' Union president Kanhaiya Kumar, who is booked on charges of sedition, should be transferred to a non-Bharatiya Janata Party (BJP) ruled state of either Uttar Pradesh or Bihar, so that the truth in the case is revealed.
- ANI