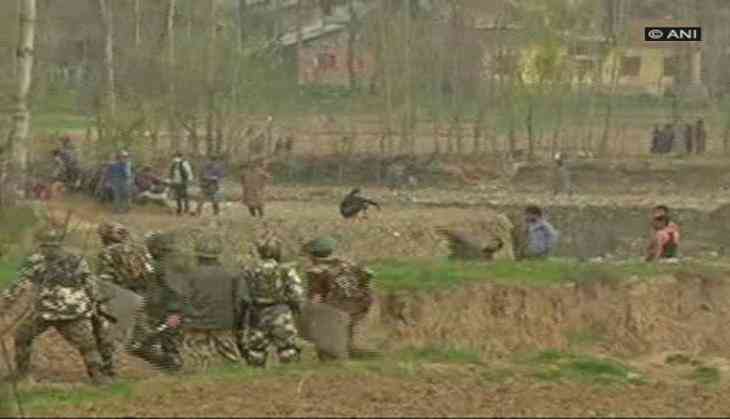 Three stone pelters were killed in retaliatory firing by security forces near the site of the Budgam encounter in Jammu and Kashmir.
The stone pelters could be seen attacking the forces while a gunbattle was underway with terrorists, during which they were killed.
At least 17 stone pelters have been injured in the firing by forces.
The security forces had launched a search operation following a tipoff about the presence of terrorists, which then became an encounter.
Last month, the army had warned stone pelters against helping terrorists flee from the security forces
Army Chief General Bipin Rawat had said that those who disrupt operations during encounters and are not supportive will be treated as 'overground workers of terrorists'.
People creating hurdles during anti-terror operations and displaying flags of Pakistan and ISIS in Jammu and Kashmir will be dealt as anti-nationals and will face "harsh" actions, the Army Chief said.
Meanwhile, the Supreme Court has asked the Centre to explore an alternative to pellet guns to control protesters in Kashmir and also take action against parents of minors used as shields by militants during attacks on security forces.
-ANI