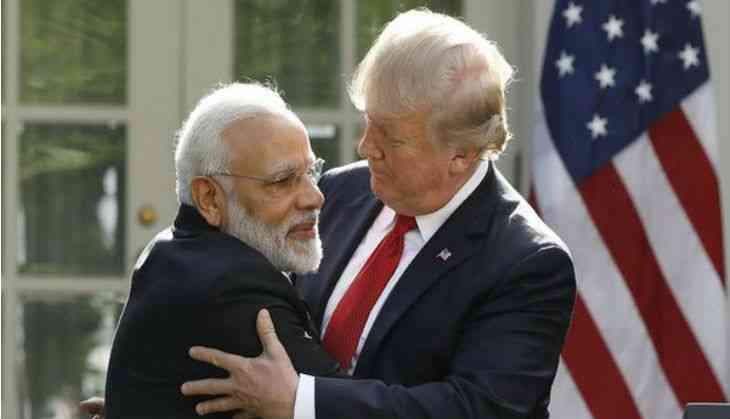 Jittery Pakistan accuses U.S. of speaking India's tone
With the Donald Trump Administration blacklisting Hizbul Chief Syed Salahuddin, as a 'Specially Designated Global Terrorist' for his atrocities in Jammu and Kashmir, Pakistan has accused the United States of singing to India's tune.
Asserting that there would never be any compromise on rights of Kashmiris and Pakistan would continue to support their cause 'till realization of right of self-determination in accordance with UN resolutions', Interior Minister Chaudhary Nisar Ali Khan said they will continue their 'Kashmir freedom' campaign.
Khan further stated that the US administration has started speaking the language of India, reports Radio Pakistan.
Salahuddin is the senior leader of the militant group Hizbul Mujahideen. In September, 2016, Salahuddin vowed to block any peaceful resolution to the Kashmir conflict, threatened to train more Kashmiri suicide bombers, and vowed to turn the Kashmir valley "into a graveyard for Indian forces."
Under Salahuddin's tenure as senior Hizbul leader, the terror outfit has claimed responsibility for several attacks, including the April 2014 explosives attack in Jammu and Kashmir, which injured 17 people.
It was due to Prime Minister Modi's efforts, for the first time the Indo-US Joint Statement asked Pakistan not to let its territory be used to launch terror attacks.
The statement said that "the leaders (PM Modi and President Trump) called on Pakistan to ensure that its territory is not used to launch terrorist attacks on other countries. They further called on Pakistan to expeditiously bring to justice the perpetrators of the 26/11 Mumbai, Pathankot, and other cross-border terrorist attacks perpetrated by Pakistan-based groups".
The two India-US joint statements in 2016 during former US President Barack Obama only asked Islamabad to take strong action against the masterminds of the Mumbai and other terror attacks.
-ANI