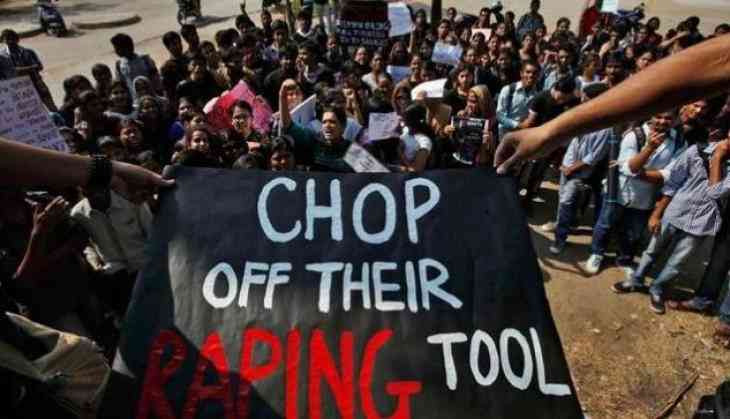 In a bone-chilling incident, five women activists were abducted and brutally raped at gunpoint in Jharkhand. The women were out, conducting an awareness campaign were abducted by a group of man who came on motorbikes. According to the reports, the incident took place on Tuesday afternoon at Jharkhand's Kochang, around 50 km from state capital Ranchi, where the 11-member team had gone to hold a street play against human trafficking.
As their campaign was in progress, a group of armed men came on motorbikes, beat up the men and took away the women at gunpoint. The women were released into the jungle three hours later. The two nuns who had accompanied the women, however, were released unharmed.
According to police rapists have also made a video and used it to threaten the women with exposure if they complained. The women did not inform the administration about the incident. They got the information from sources, reported news agency Press Trust of India, quoting local police officer Ashwini Kumar Sinha.
However, the police have detained nine-men for questioning. Medical examination has confirmed rape and a case has been registered. A medical board has also been formed, the police said. Mr Sinha said three teams have been formed to investigate the matter and arrest the culprits.
According to a report in NDTV, the men involved are supporters of Pathalgadi - a tribal system under which the people govern themselves according to the tribe's rules and do not recognize the state's authority. They argue that the Constitution has given them the right to practice their own systems.
Outsiders, including the police and government officials, are not allowed in these villages without permission.
Also read: Hapur Lynching: UP cops say 'sorry' after viral photo shows Muslim man being beaten up and dragged in personnel' presence