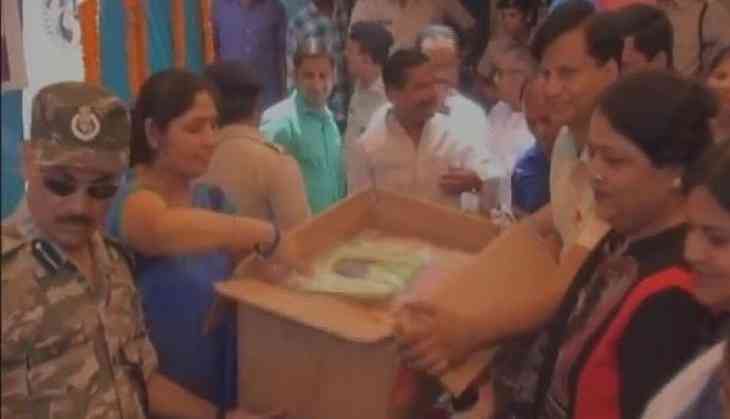 Jharkhand Police initiate Tare Zameen Par program for underprivileged kids (ANI)
With a motive to enlighten children in naxal-affected areas of Jharkhand's Palamau district, Jharkhand Police has initiated Tare Zameen Par program to encourage children to lead happy lives.

Deputy Inspector General of Police (DIG), Vipul Shukla appealed to locals to donate bags, shoes, books and clothes that would be distributed among poor children.

People from all sections of society took part in the program held in Jharkhand's Daltongunj city, contributing basic amenities for children.

District Assistant Superintendent of Police (ASP) Indrajit Mehta said such contributions would restore confidence in the state police force.


-ANI