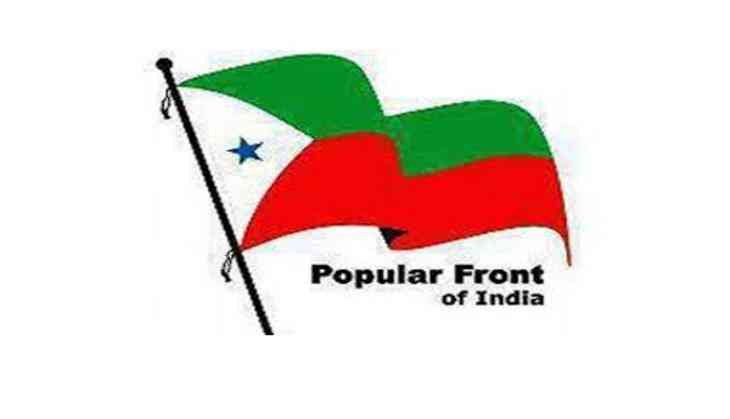 Popular Movement Front (ANI)
The Jharkhand Government has banned the Popular Front of India (PFI) for spreading anarchy in the state.
Action has been taken after the Law department gave its consent on the proposal of the Home Department/ police.
PFI has been banned under Section 16 of the Criminal Law Amendment Act, 1908.
The Bharatiya Janata Party (BJP) MLA Anant Ojha hailed the decision and said it will bring positive changes in the region.
"I want to congratulate the Chief Minister for acting against such elements which spread anarchy," Ojha said.
The PFI even celebrate its Foundation Day on February 17 in Jharkhand's Pakur district.
The PFI is an extremist and militant Islamic fundamentalist organisation in India formed as a successor to the National Development Front (NDF) in 2006.
--ANI