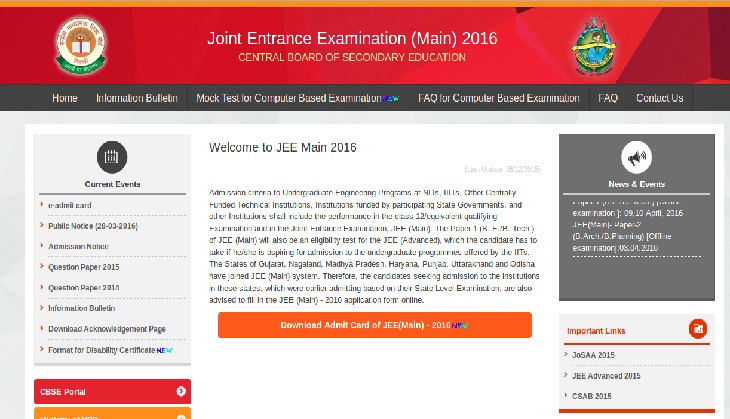 The Central Board of Secondary Education (CBSE) has admitted that the JEE Main 2016 offline question paper contained two questions with multiple correct answers.
According to the JEE Main 2016 official answer key released by CBSE, the two questions are from the Physics section. Question numbers 2 and 30 of SET E of JEE Main 2016 has two correct answers - option number 2 and 4. The same questions in the other three sets also have the same discrepancies.
The CBSE is likely to award full marks for both the correct answer options, instead of awarding bonus marks. 
The JEE Main 2016 exam was conducted on 3 April. The CBSE released the OMR answer sheets on 18 April. To view their responses, aspirants need to submit their application number, roll number and password.
Candidates can challenge the responses till 5PM on 22 April. The fee for challenging the answer keys is Rs 1,000 per question, which can be paid online.
JEE Main 2016 results will be declared on 27 April.