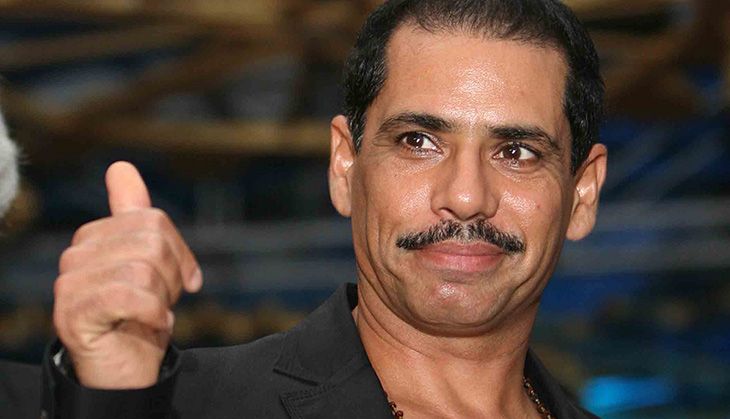 The Janata Dal (United) on Thursday said businessman and Congress president Sonia Gandhi's son-in-law Robert Vadra is being targeted because he belongs to a political family, adding that it would hurt the ruling party in the long run because the message is quite clear that they are working with political vengeance.
"It appears that he is being targeted because he belongs to a political family. There are many such allegations against BJP leaders, but they are not targeted. Even a layman understands this. However, it will harm the ruling party ultimately because the message goes outside is that they are working with political vengeance against a political family," JD (U) leader Ali Anwar told ANI.
"There are many charges levelled against Madhya Pradesh Chief Minister Shivraj Singh Chouhan, but no action is being taken against him; then why Vadra? People think so," he added.
Rashtriya Janata Dal (RJD) spokesperson Manoj Jha on Thursday said that the BJP had before coming to power levelled allegations against everyone in all states, adding they have not moved even a bit anywhere.
"Somehow, I find a pattern for this government. Before they came to power, they had allegations against everyone in all the states. And we have not seen things moving a bit anywhere," he said.
"You had a booklet and a CD, but we have not seen any investigative agency taking it to a logical culmination. So, the fear is the caged parrot of yesteryears is now a controlled parrot, which is remote-controlled by two-three people," he added.
Jha further said the investigative agencies should not change their direction with the change of the regime.
"If they have evidence against Vadra, they should take it to the logical culmination; and if they don't, they should simply say it and apologise," he added.
Vadra said he was capable of withstanding pressures both political and otherwise because of the strong support of his family. "I am born and brought up here, would never leave my country, no pressure, even if I am humiliated. No matter what the government says, I have the ability to sustain and to absorb. I have a very strong and good family which gives me strength."
Vadra also said: "I didn't need my wife Priyanka to enhance my life, I have enough, I have always had enough. My father gave me enough. I have been educated enough to sustain in all types of situations."
When asked whether he would take the plunge into active politics, Vadra said, "I would not say never, let's see what future has in store for me." 
(ANI)