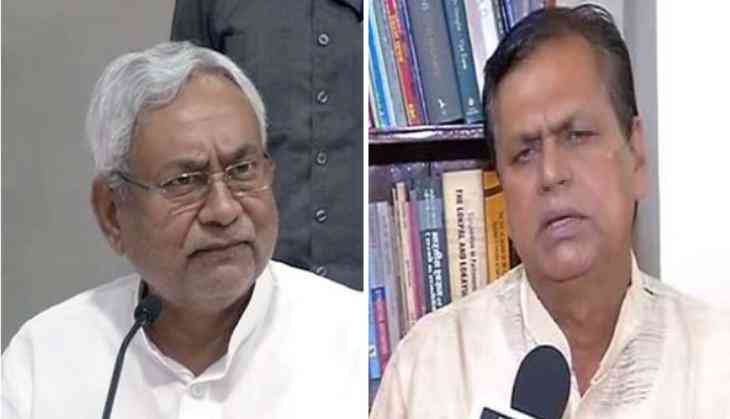 JD(U) leader not happy with Nitish's hobnobbing with NDA
A senior Janata Dal (United) leader questioned party supremo Nitish Kumar's decision to resign as Bihar Chief Minister and his bid to form a government in Bihar with the support of the National Democratic Alliance (NDA).
Talking to ANI, JD (U) leader Ali Anwar on Thursday said that his conscience is not allowing him to accept Kumar's decision.
"My conscience is not allowing me to accept Nitish Kumar's decision. I do not support his decision. If I get an opportunity then I will definitely keep my views in front of my party," he told ANI.
Bihar is witnessing upheaval soon after Nitish Kumar resigned on Wednesday evening and termed his alliance with the Rashtriya Janata Dal (RJD) as unnatural.
Reportedly, Nitish Kumar and Bharatiya Janata Party (BJP) leader Sushil Modi will take oath as Bihar Chief Minister and Deputy Chief Minister respectively on Thursday at 10 a.m.
The news of Sushil Modi swearing in as the Deputy Chief Minister came from BJP Bihar president Nityanand Rai.
"The Governor invited us for oath ceremony at 10 a.m. today. Two people are to take an oath- Nitish Kumar as the Chief Minister and Sushil Modi as the Deputy Chief Minister," Rai told ANI.
However, RJD is claiming that it has the support of more than half of the JD(U) MLAs and they have every right to stake claim to form a government, as their party is the single largest party.
-ANI