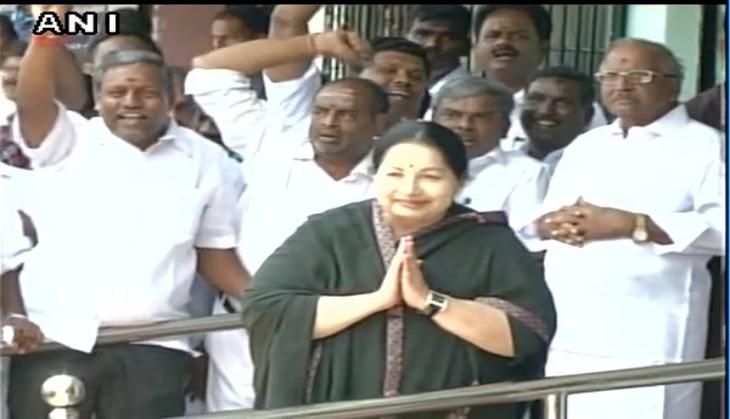 According to her affidavit as she filed her nomination on Monday for the elections in Tamil Nadu, chief minister J Jayalalithaa declared assets worth Rs 113.73 crore, down by Rs 3.40 crore from the Rs 117.13 crore she had declared in the 2015 bypoll.
Jayalalithaa declared Rs 41.63 crore in movable assets and nearly Rs 72.10 crore in immovable assets, according to The Indian Express, but said that "various deposits and shares with companies have been seized by the police and with the custody of the court..." (In connection with the disproportionate assets case against her.) "As the possession is not with me, the value could not be ascertained."
She also said the value of her 21,280.300 grams gold jewellery could not be ascertained because it was with the Karnataka government treasury. And various bank accounts worth Rs 2.47 crore, from the nearly Rs 10.64 crore bank balance she declared, have been frozen.