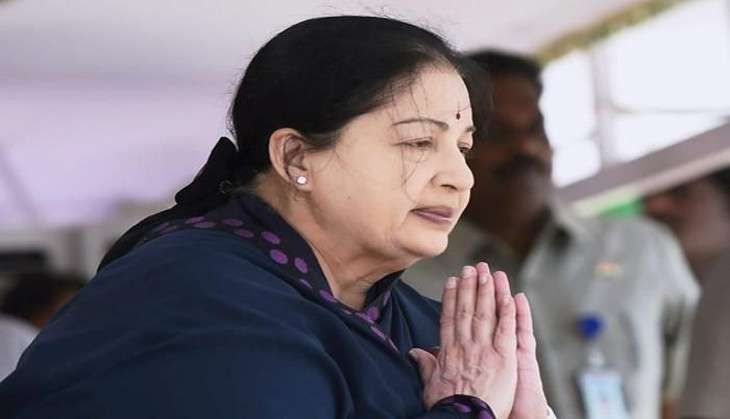 Tamil Nadu Chief Minister J Jayalalithaa will now be moved out from the Critical Care Unit (CCU) to a private room, a senior AIADMK leader said on 4 November.
According to an international news agency, senior AIADMK leader and spokesperson C Ponnaiyan said, "The lung infection is under control. She has passed the critical stage. The respiratory system is being weaned away. It is being used on and off."
Jayalalithaa, 68, according to the spokesperson, started interacting with people and was consuming semi-solid food. The Tamil Nadu chief minister was admitted to the Apollo Hospitals with fever and dehydration on 22 September.
According to doctors, due to Jayalalithaa's infection, she was put on respiratory support. Reports indicated that a team of specialists like cardiologists, respiratory physicians, consultants for infectious diseases, diabetologist and endocrinologist were treating the ailing chief minister.
As per a report in The Hindu, Jayalalithaa may be discharged in three weeks and physiotherapy will be continued to help her recover as she has spent more than a month on a hospital bed.
"Not only is she conscious, but she even wrote down her own menu and is eating her food, instead of being fed through a tube," a source was quoted in the report.
On 3 November, the ruling AIADMK in Tamil Nadu said party supremo and Chief Minister J Jayalalithaa has "progressed well" and "started living a normal life".
Another party spokesperson Panrutty S Ramachandran expressed confidence that she will return to work for the poor people. "The people are confident (of her return) and their prayers are yielding results."
--with agency inputs