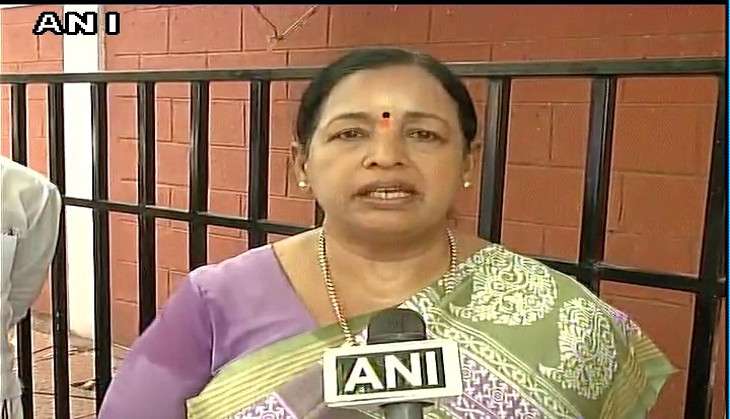 All India Anna Dravida Munnetra Kazhagam (AIADMK) on 12 October asserted that Tamil Nadu Chief Minister J Jayalalithaa - who is undergoing treatment in Apollo hospital - is getting better.
"Tamil Nadu CM is getting better. Every day we're praying for Amma and we're happy as God helped us get our Amma hale and hearty," CR Saraswathi told ANI.
Saraswathi added that Finance Minister O Panneerselvam has been allocated the CM's portfolios as doctors have asserted that Jayalalithaa required rest.
Meanwhile AIADMK members offered prayers for the Tamil Nadu Chief Minister outside Apollo hospital in Chennai.
Prayers being offered for TN CM Jayalalithaa's well being outside Apollo Hospital in Chennai. pic.twitter.com/mMIOS7dWJN

— ANI (@ANI_news) October 12, 2016
Tamil Nadu governor C Vidyasagar Rao on 11 October allocated the portfolios held by Jayalalithaa, to O Paneerselvam. However, Rao said Jayalalitha will continue to be the Chief Minister.
Read More: Tamil Nadu governor allocates Jayalalithaa's portfolios to finance minister O Panneerselvam
DMK Treasurer MK Stalin had last week demanded that the state government name an interim Chief Minister or a Deputy CM till Jayalalithaa returns.
Jayalalithaa (68), was admitted to Apollo hospital on 22 September after she complained of fever and dehydration.
Meanwhile, the hospital said she continued to be under treatment and was being constantly monitored.