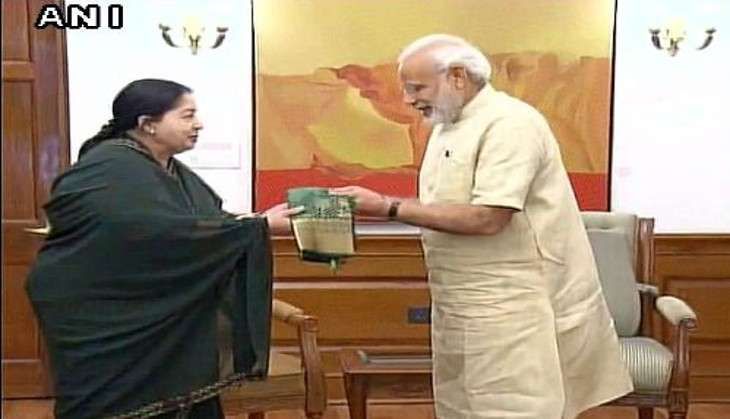 Tamil Nadu Chief Minister Jayalalithaa met Prime Minister Narendra Modi on 14 June in Delhi to discuss several key issues related to Tamil Nadu. During the meeting, the AIADMK chief submitted a memorandum with 29 demands.
Jayalalithaa also discussed crucial bills like the Goods and Services Tax or GST, which are yet to see the light of day in the Upper House.
NDTV quoted an excerpt from the memorandum: "A number of concerns of Tamil Nadu need to be addressed by the Centre on GST... petroleum products must be kept out of GST."
Among the other demands, Jayalalithaa asked for Tamil to be one of the official languages and to exempt Tamil Nadu from NEET exams. It is also being speculated that PM Modi has asked Jayalalithaa to join the NDA government.
This was the Tamil Nadu CM's first visit to the National Capital since assuming office for a second consecutive term. Her party - AIADMK - had secured a thumping victory in the Assembly polls that concluded last month.