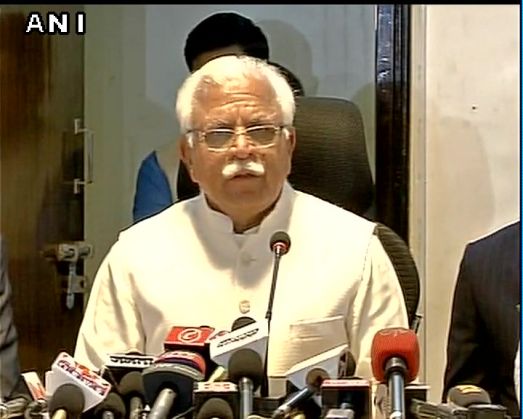 The Jat reservation agitation went out of control with protesters setting Haryana Finance Minister Captain Abhimanyu's house on fire in Rohtak. His car was also set on fire.
Police fired in retaliation. One person was reportedly killed in the firing.
Agitating Jat protesters demanding reservation under the Other Backward Classes category also blocked the Delhi-Ambala rail route near Sonipat.
The blockade of the route disrupted the movement of trains between Amritsar and Pathankot in Punjab, Jammu, Una in Himachal Pradesh, and Chandigarh.

Haryana DSP's vehicle was torched.
The pro-reservation protests by Jats in Haryana had turned violent on Thursday, with several people being injured and reports of clashes between protesters and police personnel in Rohtak.
The state government ordered the district administration to block the use of mobile internet services in Jhajjar and Rohtak in the wake of the agitation.
Haryana Chief Minister Manohar Lal Khattar chaired an all-party meeting to discuss the demands of the Jat community
Media reported that police and paramilitary forces had to resort to baton charges and firing of teargas shells to bring the situation under control. Prohibitory orders have also been imposed in Rohtak.
(With ANI inputs)