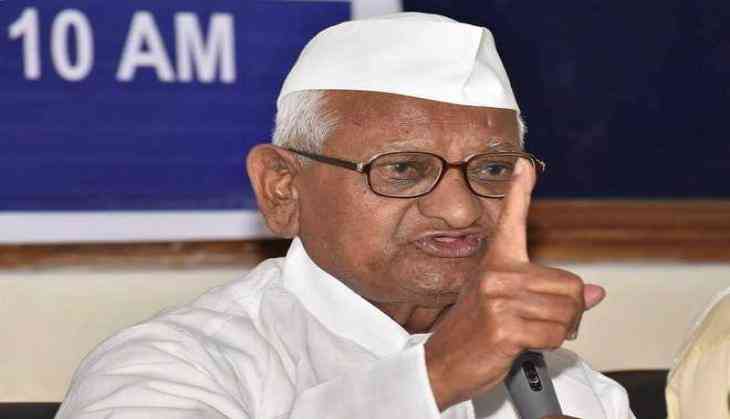 After engaging India against the corruption in a nation-wide protest, activist Anna Hazare has claimed that 'BJP used him 2014' and helmed to power but did nothing to appoint the Lokayukta and implement the Lokpal.
Hazare, who is sitting on a hunger strike, told the media-person "Yes. The BJP used me in 2014. Everybody knows that it was my agitation for Lokpal that catapulted the BJP and also the Aam Aadmi Party (AAP) to power. Now I have lost all regards for them."
The 81-year-old further added that "For how long will the lies continue? This government has let down the people of the country. The state government's claims that 90 percent of my demands have been conceded are also false."
Anna has said that all those who were with him during the movement in 2011 till 2014 have gained directly or indirectly from his agitation and moved on in life, leaving behind the soul motif of the campaign.
"They keep saying that central and state government ministers will come and discuss the issues with me. But I say no to them as it would confuse the people... (Let) them take firm decisions and give me everything in writing as I have lost faith in their assurances."
When Anna Hazare was asked about his confidante and former colleague of India Against Corruption Arvind Kejriwal to join him during the protest and hunger strike, Anna Hazare said, "But I will not permit him to share the dais with me."
The Supreme Court has reprimanded the Modi government to appoint the Lokayukta as soon as possible.
Also read: Vijay Mallya's extradition cleared by UK govt., another major breakthrough for Modi led BJP ahead