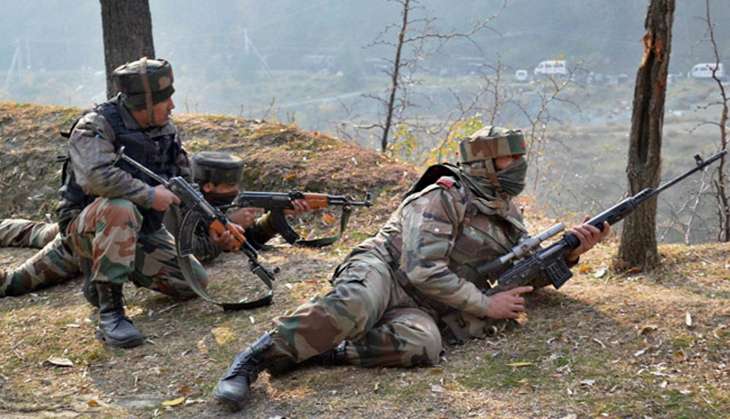 Militants linked to anti-India jihad outfit launched a terror attack on a joint training camp of state police and Central Reserve Police Force (CRPF) in Kud region of Jammu & Kashmir, critically injuring at least three jawans, on Monday. One militant was shot dead.
A search operation has been launched to nab the remaining attackers, reported India.com.
This is the second militant assault on security forces in the last one week.
This attack on security forces comes after Burhan Wani, Hizbul Mujahideen member had warned the state police of scathing terror attacks on them if they work against the interest of Kashmiriyat and continue to aid the Indian army.
According to reports, the terrorists were travelling in a bus and armed militants started firing shots at the police constable and CRPF jawans when the bus was stopped for frisking travellers by the security forces.
Additional CRPF units have been dispatched towards Kud to take stock of the situation. Preliminary reports could not ascertain whether the attackers were cross border militants or homegrown jihadis. However, there is a possibility that the militants could be Kashmiri youth as the anti-India sentiment has recently escalated in the valley, reported India.com.
Kashmir police has lately launched a crackdown on radical youth in South Kashmir, the erstwhile hotbed of militancy.