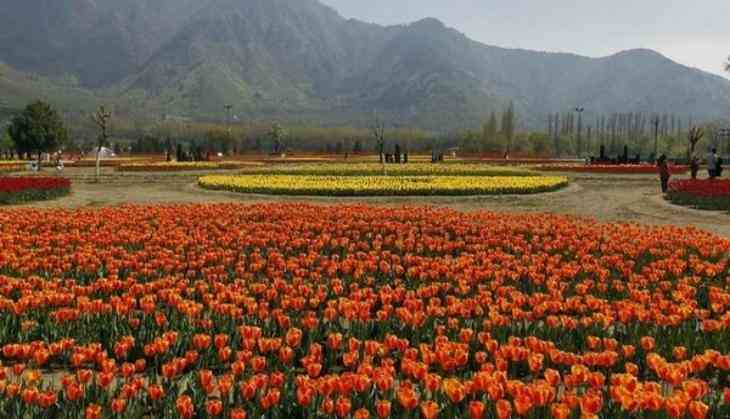 Jammu-Kashmir: Restoration work of gardens, parks on full swing (ANI)
An immense hard work over gardens and parks of the Kashmir Valley is in full swing aiming to make these places more beautiful and attractive for the tourists.
This year during winter the Valley has received a huge quantity of snowfall and recently due to the continuous rainfall maximum parks and gardens were a little bit damaged.
But with the coming of spring, the weather conditions have improved and authorities of floriculture department have started restoration work in every garden and park of the Valley.
'Kashmir is called the valley of gardens. We have a variety of gardens like heritage gardens and then there are parks as well. There are at least 200 of them here with 116 in Srinagar itself. In order to keep the gardens blooming with various species of flowers, we start the work beforehand,' Director of Floriculture Mohammad Hussain Mir told ANI.
The main purpose of this restoration drive is to make the gardens and parks look more beautiful aiming to attract tourists.
Kashmir has a natural beauty and due to the mesmerizing surroundings these gardens, especially Mughal gardens, are playing a tremendous role to attract tourists that are spending a lot of time and enjoying a lot through photography.
'As we all know gardens of Kashmir are very well known across the world. Most of the work is done in April itself as in the coming months it will get hot. We want to give our best so that Kashmir tourism keeps on flourishing,' gardener Mushtaq Ahmad said.
Because spring season is the best and suitable time for the restoration work of gardens and parks and authorities are taking the benefits. Presently, hundreds of laborers, gardeners, and officers are on job to complete the restoration drive.
-ANI