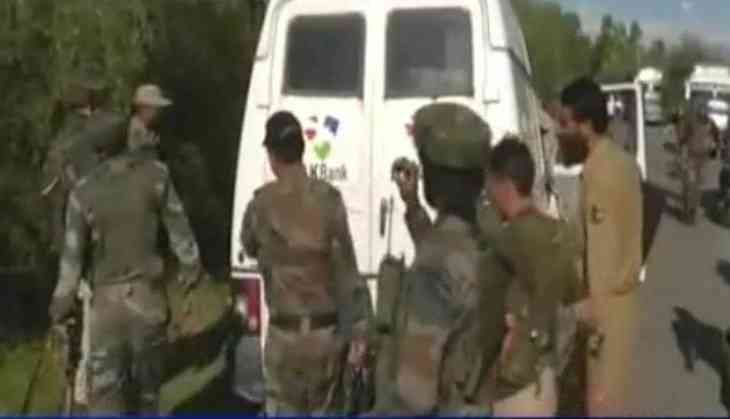 In an attempt to rob the cash van of Jammu & Kashmir Kulgam Bank, Militants on 1 May killed five policemen and two bank guards.

The terrorists fired heavily from different sides at a cash delivery van of J&K bank in south Kashmir's Kulgam district.

According to media reports, the J&K Bank cash vehicle was attacked by 5-6 militants near Pombai Kakran Agricultural University orchard resulting in the death of five policemen and 2 security guards.

The militants decamped with five SLR rifles from the spot.
"The unidentified gunmen today made an unsuccessful attempt to loot a cash van of J&K bank. Thanks to the police personnel on duty," a senior police official said.

Last year after demonetization, terrorists had robbed three branches of J&K Bank in Budgam and Pulwama districts of south Kashmir and eloped with more than Rs 30 lakh.