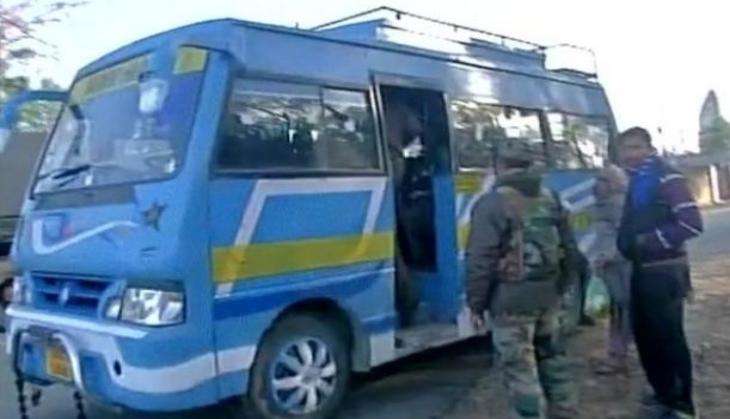 Jammu and Kashmir's Akhnoor has been put on high alert after three labourers working with the General Reserve Engineer Force (GREF) were killed in an attack on their camp on Monday.
"During the early hours of the night...at around 1:15 in the night a terrorist attack has taken place in the general area, Pattal. There are about 10 GREF personnel and about8-10 casual labourers hired by the GREF. The army is conducting its operations. The area has been cordoned off. The operations are presently going on," Defence PRO Manish Mehta told ANI.
It was a GREF platoon located two kilometres from the Line of Control in Akhnoor.
The GREF is the parent cadre force of the Border Roads Organisation (BRO) that builds and maintains border roads in the country.
The attack on the GREF camp comes 40 days after terrorists attacked an army camp at Nagrota on November 30 last year.
-ANI