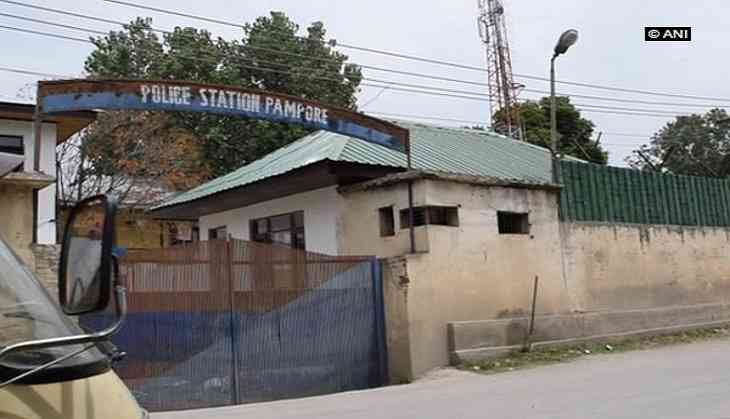 A Special Police Officer (SPO) on Wednesday went missing here in Pampore district.
The officer reportedly left Pampore police station with an AK-47 rifle along with him.
Currently, a search operation is underway for the SPO.
Since few weeks, the Valley has been witnessing a huge spurt in terror activity.
Recently, veteran journalist and editor of Rising Kashmir newspaper Shujaat Bukhari was shot dead by terrorists in Press Colony in Srinagar.
The same day, the bullet-ridden body of Rifleman Aurangzeb, who was abducted by terrorists from Jammu and Kashmir's Pulwama, was recovered from Gusoo area.
The Bharatiya Janata Party (BJP) announced an end of its alliance the People's Democratic Party (PDP), following which Mehbooba Mufti stepped down as chief minister of Jammu and Kashmir.
Thereafter, governor's rule was imposed in the state.
(ANI)