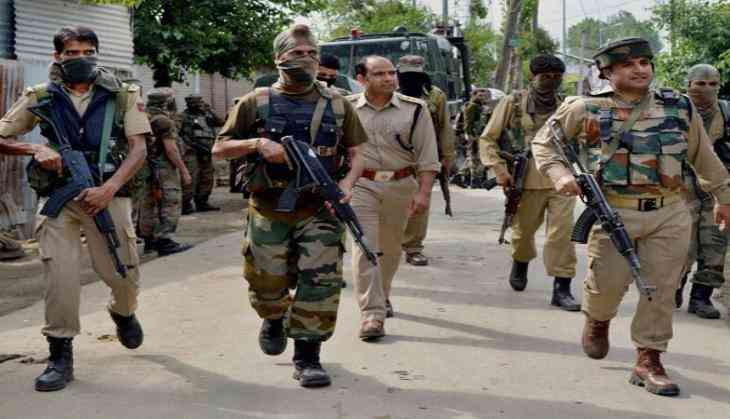 Jammu and Kashmir police arrested a class X1 student from South Kashmir. The student joined the militant group two weeks ago.
He was held on Wednesday after he hurled a grenade at the police party in which three cops including a deputy superintendent of police got injured at Pattan area in North Kashmir.
The student, identified as Faizan Majeed Bhat, hurled on police party when he along with others were travelling in a passenger car. A police group at Pattan in Baramulla district signaled to stop. "The militants boarding the vehicle lobbed a hand grenade on police party" said police.
DSP Zaffar Mehdi and two other policemen got injuries in the attack and they are stable after they were taken to the hospital.
The militants were chased when they tried to escape. Faizan was caught but others escaped. According to the police, Faizan was a resident of Naibug Tral in South Kashmir and recruited into the militant ranks recently. Another militant Showkar Ahmad Bhat, a resident of Awantipora in South Kashmir's Pulwama district escaped. Both of them were associated with Tehreekul Mujahideen outfit.
Two weeks ago, a photo of Faizan with an AK-47 emerged on social media in the valley.
SSP Imtiyaz Hussain said "Faizan was active in Sopore area since the last few days". However, the police is verifying Faizan's actual age. The police have filed a case and a probe is underway.
Also read: Rajdhani Express derailed in Madhya Pradesh after a truck rammed into the train breaking the gates of crossing