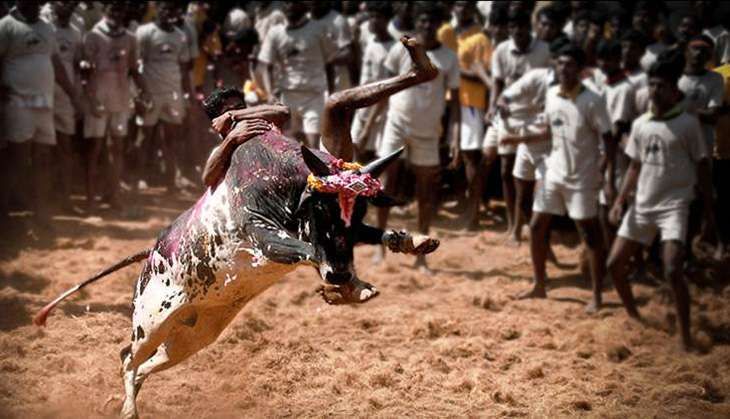 The Supreme Court is expected to hear the petitions filed by Animal Welfare Board of India and other bodies challenging Jallikattu order on 30 January.
The apex court had earlier on November 16 last year rejected the plea of the Tamil Nadu government seeking review of the 2014 judgement which had banned the use of bulls for jallikattu events in the state.
After hearing from various petitioners and respondents in the case, a division bench of the Top Court, headed by Justice Dipak Misra and also comprising Justice Rohinton Fali Nariman, dismissed the state government's review petition.
The court in its order had said, "We are of the opinion that the review petition does not contain any merit and thus accordingly we dismiss it."
The state government had filed the review petition in the Apex Court in 2014 through its Chief Secretary, claiming that it was illegal and unconstitutional as the taming of bulls for such an event amounted to "cruelty".
The Tamil Nadu assembly on 23 January unanimously passed the Jallikattu Bill revoking the ban on the bull taming sports.
Tamil Nadu Governor Ch. Vidyasagar Rao on 21 January approved the ordinance issued by the state government.
From the past one week, Chennai's Marina Beach has been thronged by massive crowds demanding to lift the ban of the traditional sport.
-ANI