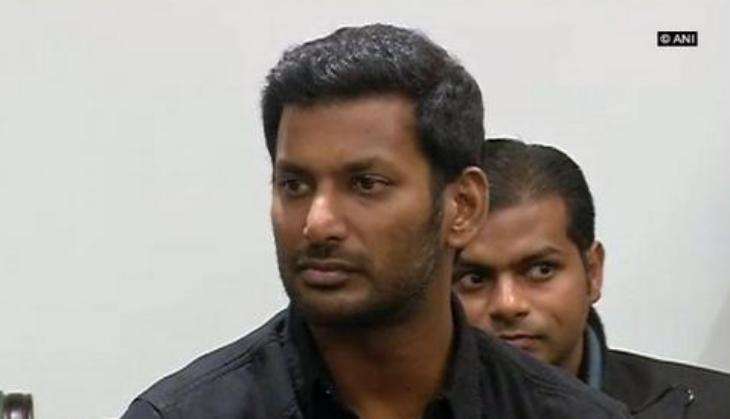 Jallikattu protest storm is gaining momentum as Kollywood actor Vishal on Thursday called it a revolution and urged that the Centre should pass an ordinance in that regard.
"It is not a protest, it is a revolution. Voice should reach the Centre and they should pass the ordinance," he said over the issue of Jallikattu.
Vishal has written a letter to Prime Minister Narendra Modi and sought an appointment for a possible meeting.
"Jallikattu is Tamil people's rights but now, there is a ban for the sport. I request you (Modi) to lift the ban," stated Vishal in his letter.
Vishal has requested general public to believe only things, which are said by actors in media and their official handles.
"I'm in no way associated with PETA and have always been supporting Tamil culture and Jallikattu," said the actor.
The Tamil Nadu government has been repeatedly urging the Centre to issue an ordinance for the Jallikattu sport, which is held during the Tamil harvest festival Pongal.
On Monday, more than 200 youths were taken into custody while they were protesting at the Alanganallur village demanding lifting of the ban on Jallikattu. The Supreme Court had banned the sport in 2014, following which the political parties in the state protested.
-ANI