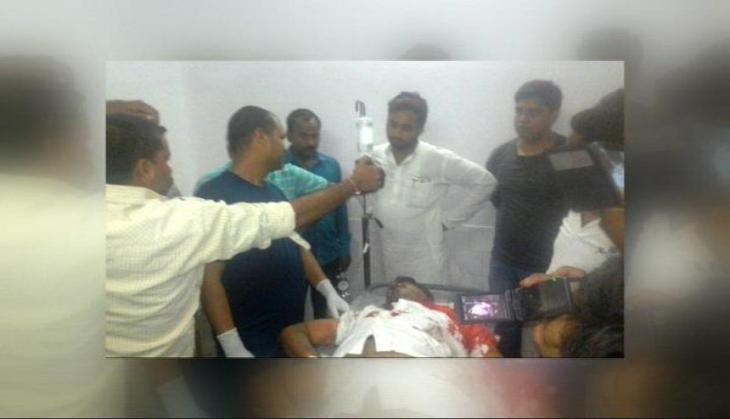 Three people have been detained in the murder of Hindustan newspaper's Siwan, Bihar, bureau chief Rajdev Ranjan, on 13 May, of whom one, Upendra Singh, is said to be close to jailed RJD leader and former Siwan MP Mohammed Shahabuddin.
Ranjan's wife, Asha, said on Sunday that her husband had often received threatening phone calls from Singh. "He would often talk about Upendra Singh calling him up and issuing veiled threats to him for writing too much on the Siwan strongman (Shahabuddin). But he would ignore such threats and took it as part of his profession," said Asha.
Singh was named last year as a conspirator in the killing of Srikant Bharati, press advisor of BJP Siwan MP Om Prakash Yadav, according to The Indian Express. But he is not named in the FIR filed in the Ranjan murder case.
The police are also questioning the engineer who installed the CCTV camera at Phal Mandi, the area where Ranjan was shot. CCTV footage has not been available since 11 May.
"We are asking the engineer if someone asked him to erase the footage after 11 May. We have already sent the CCTV records to the forensic laboratory to find out if it was tampered with," said police sources.
Munshi Mian from Pratappur is also being questioned as he may have been one of seven people with information about Ranjan's murder, said Siwan SP Saurav Kumar Sah.
BJP MP Om Prakash Yadav said he had alerted Ranjan after the Special Branch SP wrote to Siwan's district magistrate and superintendent of police on 7 December, 2014, informing them that 23 people were on Shahabuddin's "hit list".
"I remember having told Ranjan that the list may have his name too. We apprehended that some journalists could be targeted," said Yadav, who had defeated Shahabuddin's wife Hina Shahab in the 2009 and 2014 Lok Sabha elections.
Deputy Chief Minister Tejashwi Prasad Yadav said: "Family of Rajdev Ranjan should trust police and should not press for CBI investigation for now."