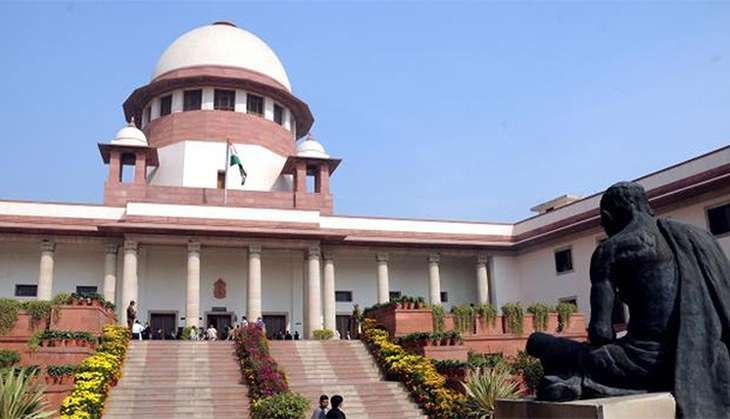 The Supreme Court will today hear a PIL filed against government funding to Kashmiri separatists, alleging that they are misusing the money for anti-India activities.
Advocate M.L. Sharma filed the plea which seeks to stop funding on separatists for foreign travel and the government spends other expenses as more than 100 crore on them.
Last week, the apex court had asked the petitioner to number his petition before mentioning.
Justice Anil Dave observed, "We also share the same feelings. Everybody sitting here feels the same."
The Supreme Court asked Sharma to number his petition, "To stop government funding of Jammu and Kashmir separatists and come back to mention it in court at 2 pm."
After Home Minister Rajnath Singh's meeting with Prime Minister Narendra Modi on Tuesday, briefing him on the separatists leaders' refusal to hold talks with the all-party delegation, the Central government indicated that it would toughen its stand against the separatist leaders.
According to the reports, the Centre will not only scrutinise the bank accounts of the separatists, but also speed up pending investigations in cases against them.
They have also decided to keep an eye on activities of Kashmiri separatists, particularly Hurriyat leaders, and curtail their foreign travel by not issuing them passports.
-ANI