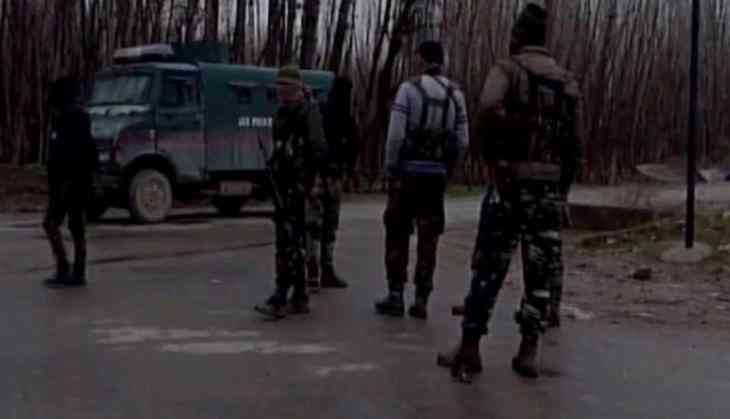 J-K: Terrorist killed, fierce gunbattle underway in Pulwama
A terrorist has been gunned down in an encounter by the security forces in Pulwama district's Bamnoo area on Monday morning.
On a specific information received, the Special Operations Group (SOG) Pulwama and 44 Rashtriya Rifles (RR) of army launched cordon and search operation in the area.
Meanwhile, two more terrorists are trapped in the area, and operations are underway to smoke them out.
Yesterday, the security officials in a joint operation began to cordon off Pulwama's Malangpora area in search of terrorist.
Army, local police and Central Reserve Police Force (CRPF) began search operation into nab terrorists trapped in the area.
-ANI