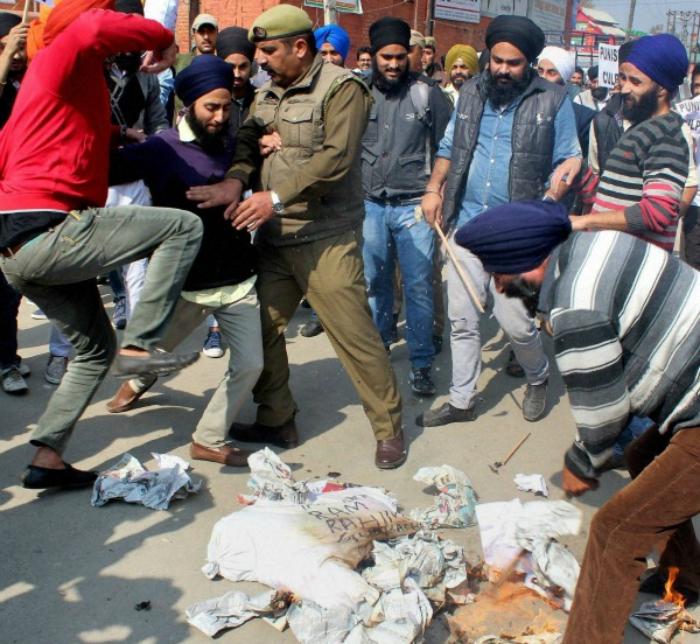 Members of the Sikh community in Srinagar on Saturday carried out a protest march to condemn the alleged incidents of sacrilege of Sri Guru Granth Sahib, the holy book of Sikhs, in Punjab in recent times and urged the government to punish those guilty of "hurting their sentiments".
A large number of Sikhs held the protest march which started from Gurudwara Nanak Nagar on 17 October morning and culminated at Satwari Chowk after going through several parts of the city.
"This was a peaceful protest in which we did not raise slogans or banners against anybody, we just recited Gurbani and urged the government that it was its duty to safeguard the religious sentiments of Sikhs across the country", said Preetam Singh, one of the protesters.
-PTI